STABLE FOR FATTENING IN THE PROVINCE OF VENICE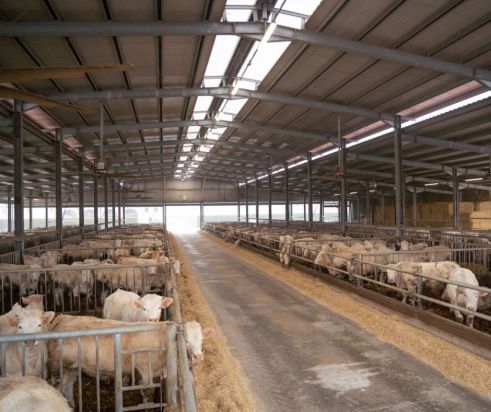 Optimal management and animal welfare in the fattening barn: Rota Guido alongside all farmers!
... with these images, in fact, we want to show you what has been achieved at a zootechnical centre in the province of Venice: the barn, a double-pitched structure of about 2,850 square meters, is characterized by the presence of boxes on a self-cleaning sloped litter, divided by vertical tubes gates.
The feeding fence is realized with double adjustable tube in trellis. In addition to the stable, there is also a manure-heap cover of about 750 sqm!