NEW COWSHED CALF FATTENING LINE FOR ZAMMIELLO RAFFAELE OF SICIGNANO DEGLI ALBURNI (SALERNO)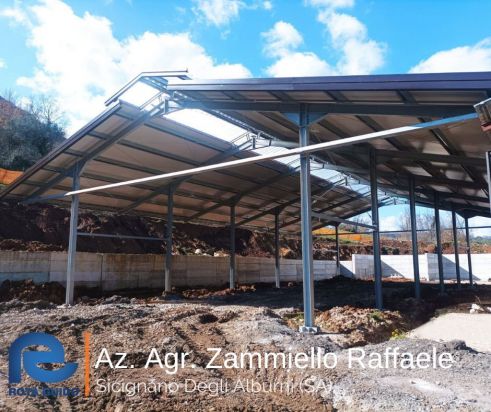 A new Rota Guido construction in Campania: this time we show you some images of the works that see us engaged at the Az. Agr. Zammiello Raffaele of Sicignano Degli Alburni (Salerno).
This is the project in detail: it is a new cow calf line stable, plus fattening line, for about 150 cows. The structure has a total coverage of 486 square meters (18x27 meters), and is characterized by the presence of boxes on straw litter (brood cows + birth box + calves).