NEW BARN FOR COW CALF LINE, SHEEP, DONKEY, PIGS FOR LA CASCINA DEI PRATI FARM IN CREDARO (BERGAMO)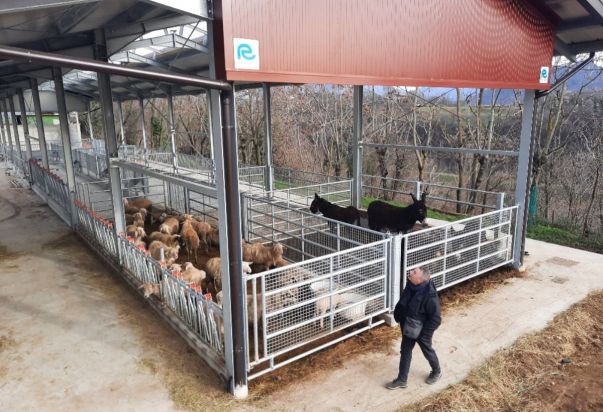 A new 'house' for any kind of animal… innovative, a guarantee for the animal wellbeing and surrounded by the green of Oglio Nord park!
Today we would like to show you the new barn for cow calf line, sheep, donkey, pigs designed and realized by Rota Guido at "La Cascina dei Prati Agricultural Company" in Credaro (Bergamo).
Two new double pitch structures designed for this farmhouse and educational farm: the barn is equipped with specific boxes and equipments for any kind of breeded animal, for a total coverage of 525 square meters. It is sided by a 275 square meter hayhouse/tool storage.
"For over 55 years Rota Guido has been the leading figure in the zootechnical field for any kind of breeding!".