AI CAPITANIS' FARM | COW-CALF LIVESTOCK BREEDING LINE | ITALY
AI CAPITANIS' FARM - New cowshed for its cow-calf breeding line.
The cow-calf breeding line with final dimensions of the covered structure of 30x89,20 m.

The plan of the shed involves the division in two areas:
- on one side the part reserved for the brood cows with n.2 20,00x10,00 boxes face to face for calves in their first 15 days and a 30,00 x 10,00 m box facing the area for calves from 15 to 30 days
- on the opposite lenghtwise side of the shed we have the fattening breeding with n. 20 5,00x5,00 m boxes for the partition of the herd from month 1° to 20 °.

All along the shed, the closure is provided by motorised windbreak nets and a removal system by scraper with bar or with a belt assures the cleaning and removes the manure to an open compost storage.
AI CAPITANI'S FARM- New cowshed for its cow-calf breeding line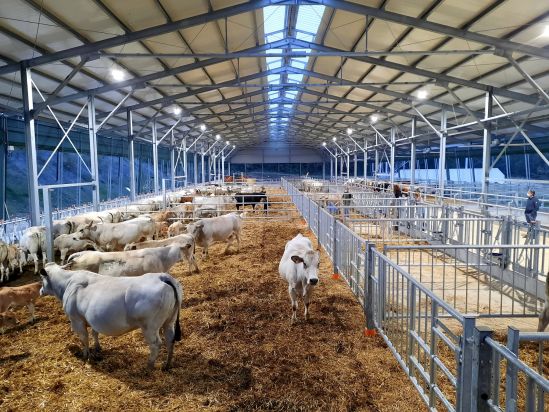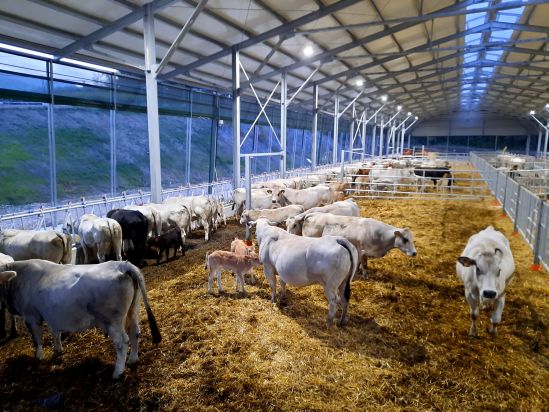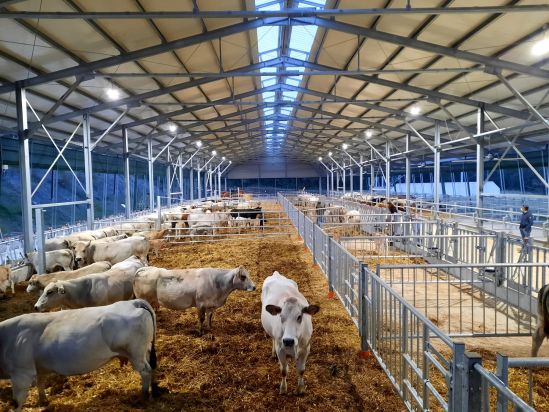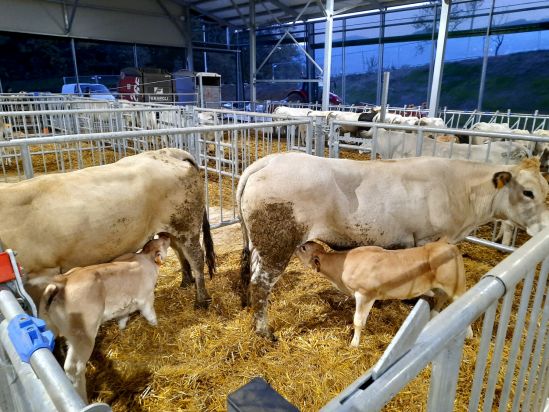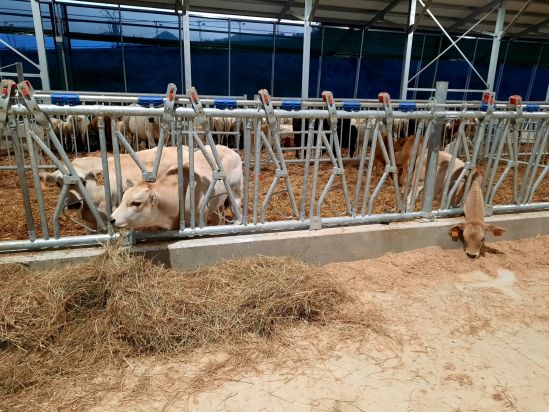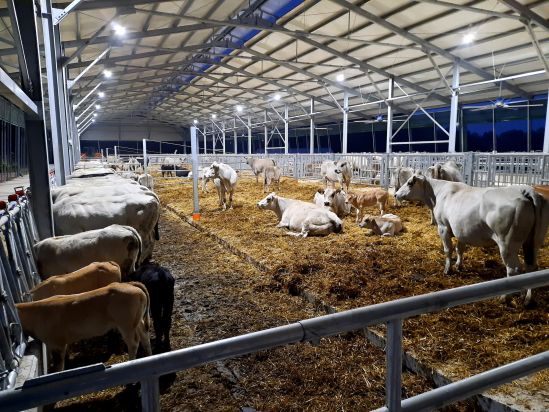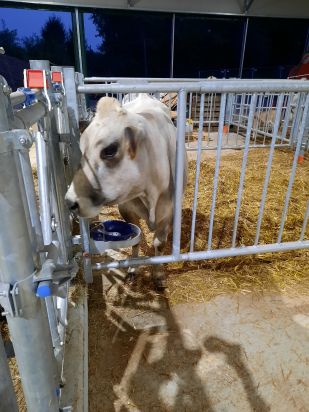 AI CAPITANIS' FARM - New cowshed for its cow-calf breeding line