NEW 4,924 SQM STABLE FOR AZ. AGR. STELLA OF SAVIGLIANO (CUNEO)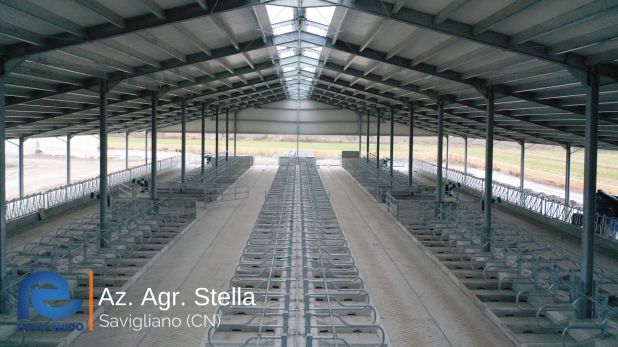 Today we want to tell you what we are doing at Az. Agr. Stella di Savigliano, in the province of Cuneo: it is a new dairy cow stable for about 144 heads in lactation, from 43x114.50 m (4,924 sqm).
The structure, designed with double pitches, is characterized by Rota Guido equipment such as cubicles with comfort cubicle deviders, racks with "extra" headlocks, gates with 3 telescopic tubes, tipping trays for drinking, cable scrapers for cleaning the lanes.