MINISTER OF AGRICULTURE MARC FESNEAU AT THE INAUGURATION OF BIOGAZMER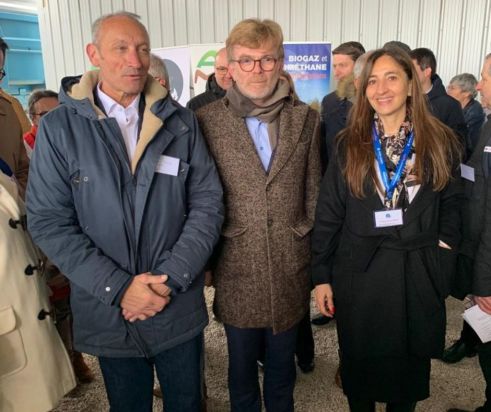 Here are some images of the intervention of Francesca Rota, A.D. of Rota Guido Srl, to tell how much this project has been realized with a view to sustainability, to face the ecological transition through the optimal use of renewable energy. All key values for the company Rota, partner of the event together with GRDF (French gas distribution network).
Powered by biomass, the biomethane plant 'BiogazMer' (250 Nm3/h) provides annually for the production of 2 million cubic meters of biomethane (suitable for the GRDF network, the main natural gas distribution company in France). At the end of the process the results is an organic digestate, wich is a valuble by product, that the project partners themselves will use as fertilizer for their crops, closing a renewable and sustainable virtuous cycle.