23 OCTOBER 2019 - THE CHALLENGE OF ANIMAL SUSTAINABILITY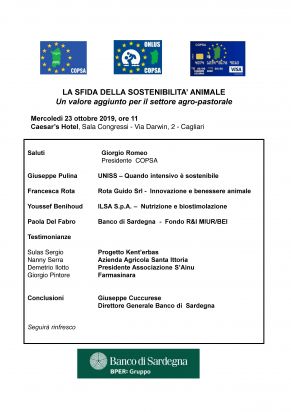 We shall attend the meeting on Wednesday the 23rd of October 2019 at 11:00 am, organized by COPSA, which shall concern the challenge of animal sustainability.
The speech from Rota Guido shall be given by the engineer Francesca Rota who will inform you with regard to sustainability, how animal welfare crucially affects 3 key points: social, environmental and economic sustainability.

For information on participation, please write to: info@rotaguido.it or contact our local sales agent at this number: 335/1376191.