Vegetal oil operated engines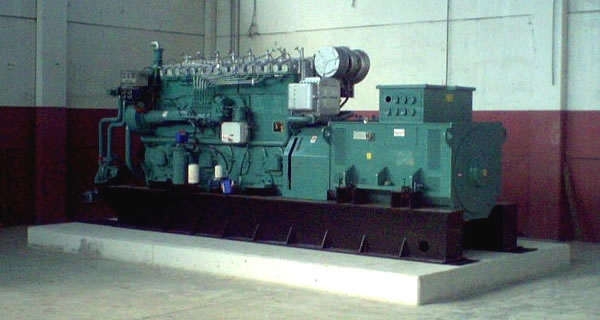 Genuine vegetable oil, also called Vegoil, or PPO (pure plant oil) can be used as a fuel as such or as fuel for special Diesel engines.
The ideal operation of small plants running with vegetable oil depends on the quality of the fuel.
Therefore it is important that the norms about the physical and chemical characteristics of the vegetable oils is clear, so that this sector can have a proper development.
The use of biodiesel and vegoil, (vegetable oil as such or subjected to small treatment) has an undeniable positive influence on environment. In short, there is the combustion o fan oil that is produced (from the vegetation of the plant) from the direct extraction of carbon dioxide taken fro the air, so it closes a circle that gives back to the environment the carbon dioxide taken from the
plant.
On the chemical side, the gaseous sewages from biodiesel and vegoil are less polluting than sewage from gas oil, as they do not include compound of acid sulphide (responsible for the acid rains), do not contain aromatic compounds and heavy metals, and they contain an average 50% less of dust (soot).
NORMS

D.Lgs 26/2007
Application of the directive 2003/96/Ce that restores the community context for the tax on energetic products and
electricity. It includes also oils and animals' and vegetable fats as biofuels.

Financial law 2008
Incentives of energy from renewable sources


CHARACTERISTICS OF VEGETABLE OILS

- They are part of a wide range of products from biological origin (lipids)
- Considered as fuels, they constitute the class of renewable products with the highest energetic density
- Made for 97% of glycerides (carbon, hydrogen, oxigen) and show the tendency to be used in system of energetic
transformation based on combustion processes (i.e.: endothermic motors)
- There are important differences between the chemical and physical characteristics that influence the product's
behaviour during the combustion
Such characteristics are due to the different processes of production.


PROCESS OF PRODUCTION

- Mechanical process for the extraction of low refined raw oils for a poorer combustion
- Chemical treatment for the extraction of refined oils


ENERGETIC USE

- Endothermic motors for the production of electric energy in cogeneratio (3,8 – 4,0 kWe/kg of vegetal oil)
- Opportunity to introduct these systems in an agricultural chain including:
- Production of edible seeds
- Extraction of vegetable oil through mechanical pressure system
- Use of oil in the generators for the production of thermal energy


BY-PRODUCTS RECYCLING

- Solid paned as a result of the extraction, for the animals' feeding
- Thermal recycling in the electrogen group (cogeneration) by the production of industrial vapor or thermal fluid for
heating


ELEMENTI DI UN IMPIANTO DI COGENERAZIONE

- Gas motor connected to a current generator that can be sell for the electric network or used in the farm
- Heat exchanger for the recycling and collection of thermal energy
- Cathalyst for the reduction of the nitric oxide in the fumes
- Heating and CO2 distribution system


ENERGETIC YIELDS OF CANOLA OIL

- Production: 30 – 35 q.li /ha
- Quantity of oil extracted from cold pressing: 11 q.li/ha
- Panel: 19,5 q.li/ha
- Electric energy produced for hectare: 5.181 kWh/year