Introduction
Credit lines and preferential agreements with the most impostant BANKING HOUSES let Rota Guido S.r.l. the chance to offer to their customer interesting and convenient financial options.
An efficient technical-economical feasibility study comes from an analysis focused on the transformation of an idea into a project, or a simple problem can be solved with a concrete intervention, based on the evaluation of the resources actually on hand, planning the results and the implications in terms of economical income and social and environmental advancement.
Our team of technicians will always be by your side during the start-up of the plant as well as the next maintaining stages for the highest working level. The ideal performance and the final result will be reached in the shortest time, and we will also take care to instruct you when necessary.
Our instrumental and human resources are at your disposal because we know that just when a plant works perfectly can reach ideal return and enhance the incomes.
WE GRANT THE RESULT
For all the plants, we arrange a computerized system for the control of the process in terms of quantity, quality and time required for the introduction of the products with constant supervision also with remote control, of the single performances.

The production levels and the quality of gas are continously controlled, together with the efficiency of the single components the ideal parameters and the cogenerators' performances.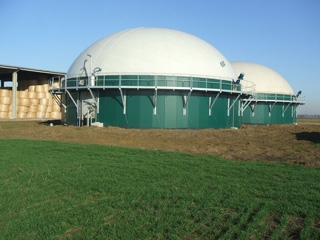 Rota Guido S.r.l. is since 1964 works for the breedings and the environment and for its great experience it can offer an efficient and reliable service before and after the supply:
Engineering for the breeding, environment and ecoenergy;
Technical and logistic feasibility studies;
Economical and financial feasibility studies;
Preparatory and executive projects;
Realization, supply and installation;
Technical assistance and testing;
Energetic evaluation of the single products;
Technical and processing assistance;
Chemical and biological assistance;
Planned and on-demand service;
Sistematic quality control;
Continous support to the customer.
We deal with the issues about to the environment and ecological-energy related to the farming and livestock, and we research and find new and reliable solutions to meet the market norms and sector rules, that present aspects more and more specific and restrictive.
We want to help you in the increase of use of natural resources and accessibile byproducts, addressing you towards their convenient energetic recovery.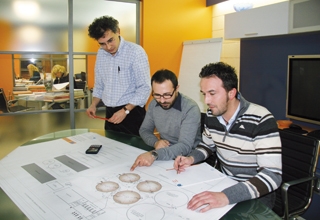 STANDING IN THE SPOTLIGHT
Would you like to extend your activities as farmers and/or breeders to "energeeders"??

Thanks to our high-qualified and perfectly trained technical staff we will be glad to follow you in this amazing journey.!!
You can count on us during the research, the planning,
the development and the installation, but most of all also after the start-up of the plant, when it is necessary to change and to optimize the different substrates.
ROTA GUIDO, THE EXPERIENCED AND RELIABLE PARNTER THAT KEEPS ITS PROMISES