Prefabricated metallic structures
The stable of the sun and the stars: technologic news at cremona's exhibition
It is a structure where the covering can be adjusted to slide when specifically needed, leaving the stable full open, exposed to the
The movement is driven by a motorized drive shaft that, with proper connections, pulls the sliding part of the covering. The sliding line is provided on the self-supporting structure,
This aspect is particularly interesting as, having this news a slightly higher cost, is anyway made convenient by the easiness of application and, therefore, certainly convenient when it comes to terms of
The opening of the covering and its regulation rely on th especific micro-climatic gear, that can detect the different standards (temperature, relative humidity, radiation, rain, wind speed) and elaborate them by a specific software developed to assure the
It is well-known how important is and how much pays back to assure the best welfare conditions to cows.
Self-supporting structures (no need for foundations)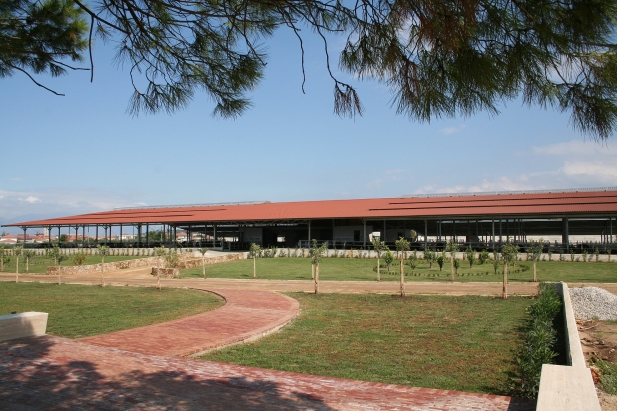 Open metallic structures for loose housing buffalo breeding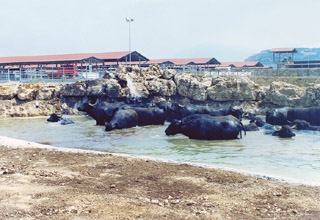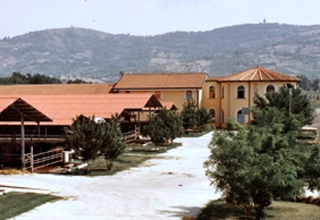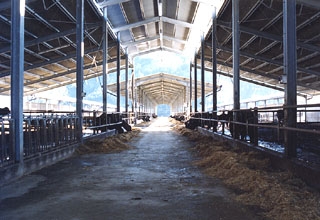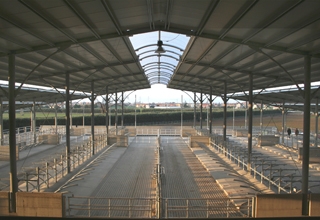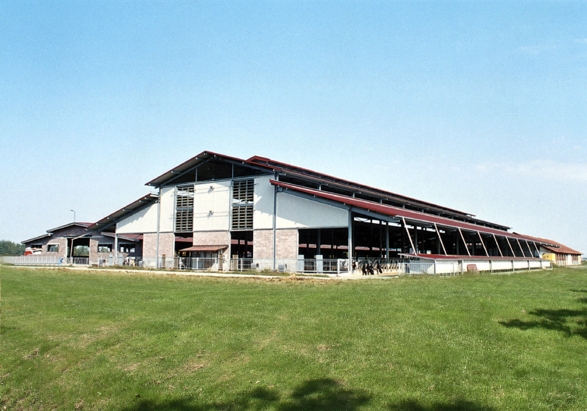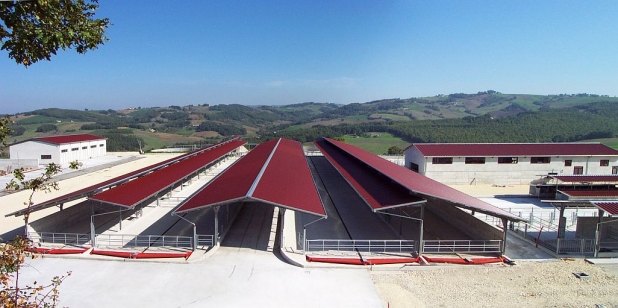 Open metallic structures for loose housing cows breeding
Insulated metallic structures for loose and fixed housing in cattle breeding
The wide range of standard types of production as well as customised options, offer a brilliant outcome to all the various demands, both concerning the engineering and the architectural side.
MORE THAN 200.000 MQ OF STRUCTURES MADE EVERY YEAR ARE THE GUARANTEE OF QUALITY AND RELIABILITY
Some applications are possible for the sectors of: animal husbandry, agriculture, food and industry.
ALL THINGS CONSIDERED, STEEL IS ALWAYS CONVENIENT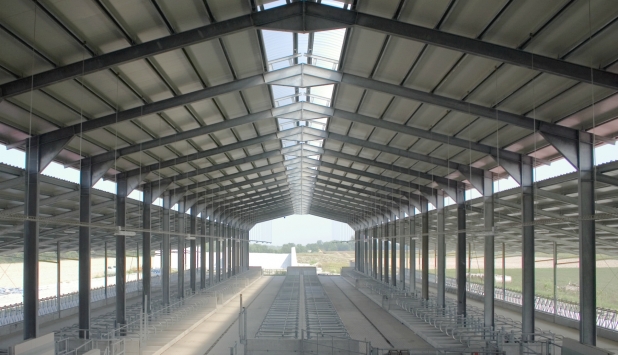 The Rota Guido company boasts a high specialization in the planning, realization and installation of prefabricated steel structures. All the rules in force and the calculation principles are strictly respected, as well as the indications about the methods of construction and the rustproof treatment to be adopted.
During the summer nights, the "open stable" helps the thermal exchange and gets the benefits from a bigger ventilation and a quicker temperature's reduction.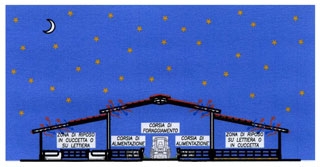 To keep ideal climatic conditions even in the coldest days and hours, during the winter nights it is better to take advantage of the "closed stable".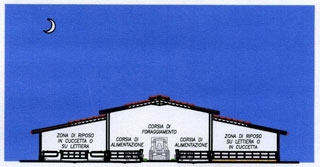 During the summer, in the daytime hours the "closed stable" is ideal to shade and avoid an excess of sun radiance.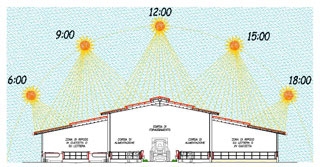 During the winter, in the daytime the "open stables" gives the advantages of the direct sun rays on the animals and on the beddings.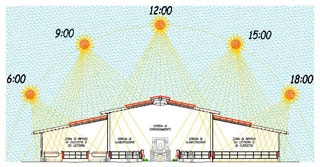 Structures for pigsty for first and second phase, gestation, birth, weaning and for growning and fattening sectors