Centralized systems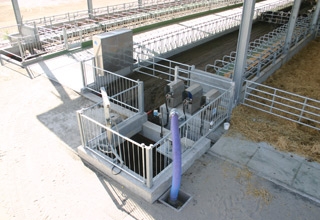 Through the head channel, with belt or recirculation, the zootechnic dejections are transferred in the centralization pre-tank from which they are conveyed for the further treatments.
The mechanic alternate head belt conveys inside a 70 cm channel the dejections coming out of the stable towards the collecting tank. It includes a stiff rod with steel stakes and shovels, actioned by an hydraulic group.
The overturning footboards allow the entry of the necessary vehicles into the lanes.