Box for calf and little buffalo weaning
BOX POST SVEZZAMENTO
POST WEANING BOX
The sector designed for calf weaning is then improved with many specific accessories, which are necessary for a proper running. Especially helpful are, instance, the birth-aid trolley, the mixer for the preparation and the feeding of milk and the trolley for new-born's move.
Livestock breeding equipment for updated calf stables, with the opportunity to adopt automatic nursing machines.
For the proper passage of the calves from the box to the ground, and the government of a delicate breeding's phase..
In larger dimensions breedings, it is better to dived the boxes in multiple unities so to have a better management of washing and disinfection.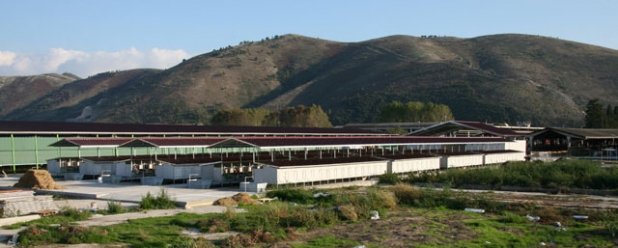 The single boxes for the calves' weaning are cm 100x200 and represent the ideal solution as they are raised over the ground and with a grid bottom, they assure the constant draining of the bedding, so it stays dry and comfortable. The box's roof and lateral walls create and ideal microclimate, as well as the animal's isolation. On the front gate there are the bucket holder for milk and water and the feeding trough for feed and hay. The box's disposition on opposed lanes and the installation of a covering structure, allows better working conditions for the operators and so a better control on the animals.
They are designed to meet with the hygienic-sanitary demands, which are essential in the first weeks of calf life, and with the needs concerning the animals' welfare and good working conditions for the operators.

The post-weaning boxes in groups raised over the ground or on the ground, with or without the option of an external space, are the calves' stable for the first period, for calves from 2 months up to 6 months of age and represent the ideal solution for training the calves to live in groups. Solutions with boxes for 6-10 calves and for 10-15 calves are available.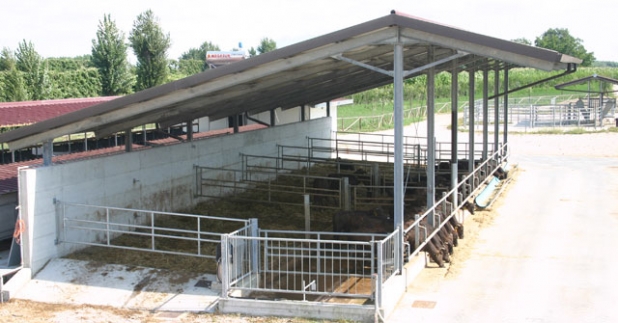 SOLUTIONS PLANNED TO SATISFY THE BREEDER'S REQUIREMENTS